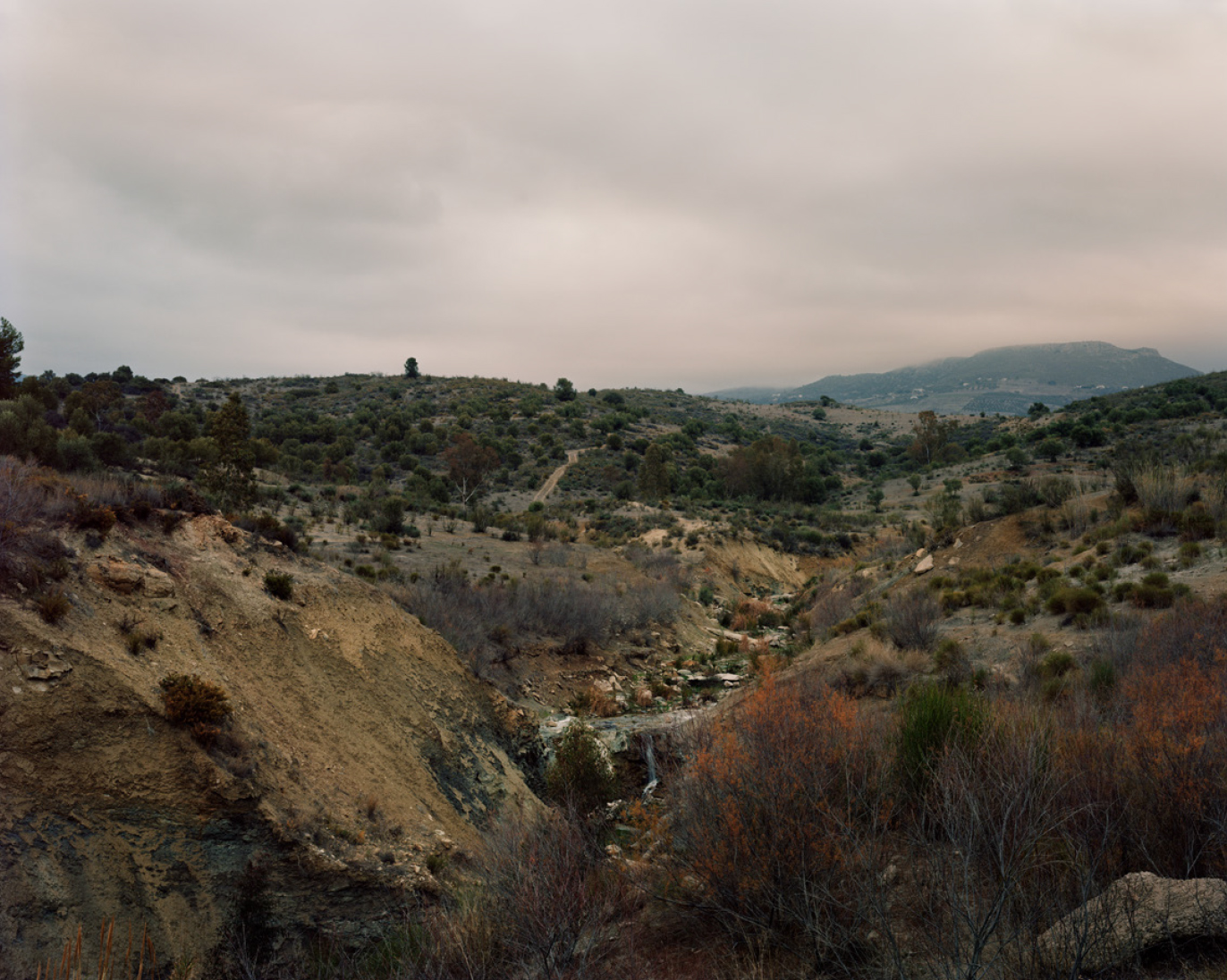 Juste avant le crépuscule & La cascade
from the serie
Oasis
, 2022
© Lise Gaudaire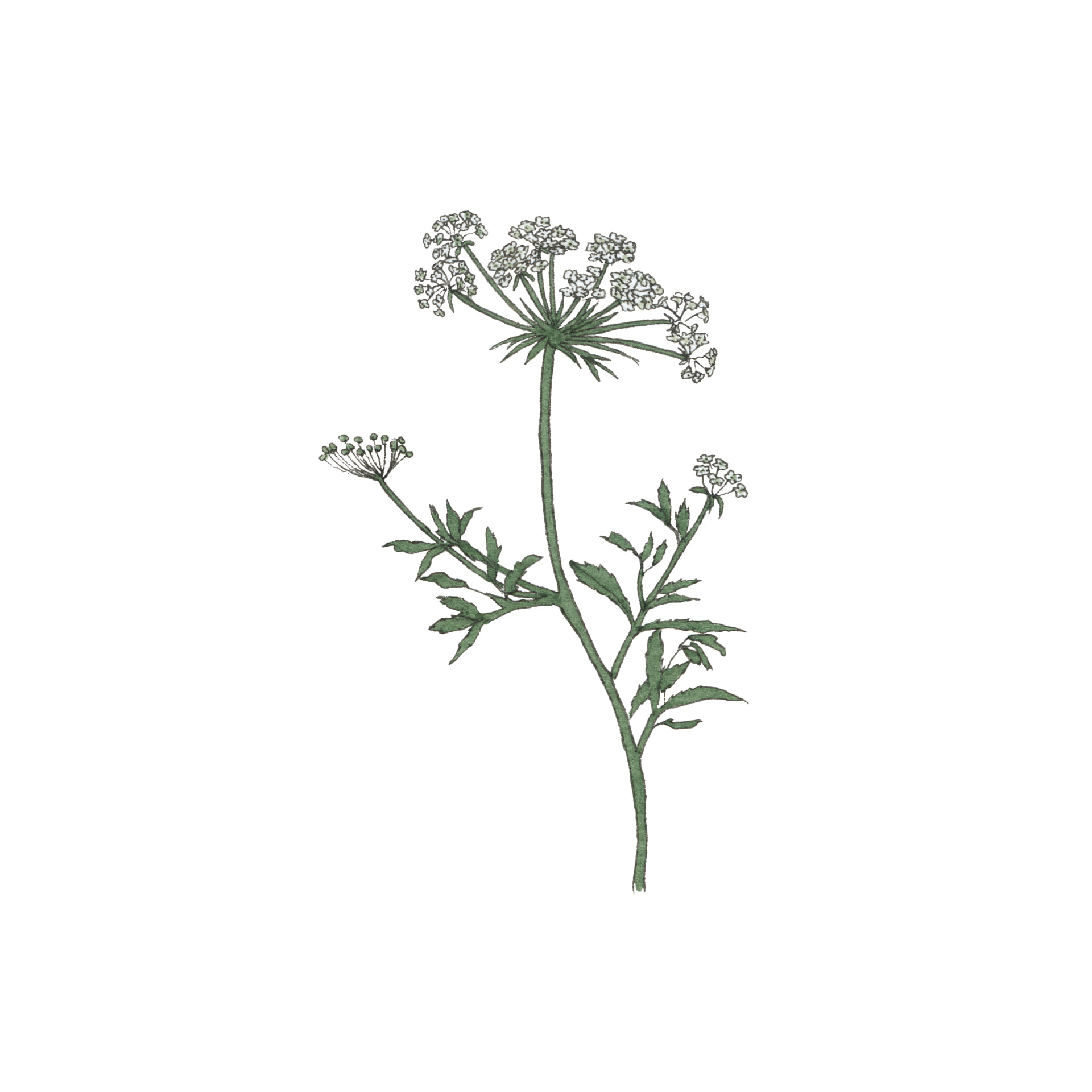 from the serie
Oasis
, 2022 © Lise Gaudaire
Les effacés
from the serie
Oasis
, 2022
© Lise Gaudaire
Fernando
&
La fleur de pitaya
from the serie
Oasis
, 2022 © Lise Gaudaire
Thumbnail :
Les effacés
from the serie
Oasis
, 2022 © Lise Gaudaire
This text was first published in the book
Oasis. Je marche dans les lits de rivières
[Oasis. I walk in the riverbeds], published in November 2022 by Dalpine, Madrid.
The first meeting with the artist and the first reflections on this text began at the Casa de Velázquez professional day in February 2021, at the invitation of
Open Studio Madrid
.
The artist's website
Lise Gaudaire
In the wake of the thoughts and commitments of Naomi Klein, Baptiste Morizot and Alain Damasio, who accompany her artistic practice, Lise Gaudaire is developing a body of work that is inseparable from ecosystems, environmental realities, the peasant world of her childhood and the "growmbling"1 revolts that arise from it. The artist leads a mainly photographic research, generous, powerful and poetic. She takes a social and societal look at her subjects. They support questions related to the Earth, to resources, to natural and built landscapes, and to people.
Even if it integrates a political, socio-economic and geographical dimension, photography here is not in its documentary role. The works of Lise Gaudaire are not part of a critique, a denunciation, but carry a commitment as much as fictions. There is in this work the modesty of her roots and her family, personal stories, inevitable collateral damage and, in the background, the optimism of resistance. From the fifteen faces of the series Jérôme, Alex, Anaïs... (2006-2008), a portrait of a damaged childhood, to those of Paysans/Paysannes (2014), passing by the forest, the bocage, the river, models of Faiseurs de paysage (2018-2021) as much as the women and men who give the title to the series; gravity always dialogues with a feeling of hope.
The artist manipulates her 4 x 5 inch camera and her microphone in the setting of her youth, in territories shaped by man, agrarian areas, forest and agricultural lands that few consider. She is attentive to the roughness, the discretion in these environments. She breaks away from this with her latest project, The Oases, carried out for over a year in Spain. Far from home, her restraint in the face of the agricultural world that she knows well fades, not the tenderness that she delivers to those she meets. The work and the artistic gesture also pass through this time, that of the meetings, of the mutual taming, of the moments of excitement and doubts when the author's legitimacy is put to the test by the hard reality of the objects approached.

Listening. To get lost.

The sounds collected but not yet exploited, the notebooks, the words and the line arrive, complementary to the images. Oxalis goat's foot, cirse, hairy barb, mallow, euphorbia... meticulous herbarium populated with long stems, nectariferous flowers with cheerful colors, with straight heads and pleasant scents (sometimes). The plants drawn by Lise Gaudaire are the reassuring characters of the roadside, precious companions of walking and observation recognizable without always being known. Vernacular and notorious shoots for those who live in the south. Baptized "bad", they adapt, spread out, live between the rocks, in the formerly fertile grounds. They resist.
There is something touching in the illusion, when naivety leads to the discovery of a land, a zone of life. For Lise Gaudaire, the search for her oases was a trigger. The incipit of a story to come, that of an expatriate artist who sets out on a Donquichottesque quest, not towards the mills of La Mancha like Alonso Quichano, but towards the luxuriant greenery of the Andalusian desert, the delightful garden of Europe. There she will discover a harsh truth, the kind that makes dreams fly away. A blue sky is a blue sky, but a blue sky is not only a blue sky. Today, it can also be an indication of a danger, of a lack, or even the proof of a monumental act of predation: a blue sky is a sky that has been siphoned of its rain.2

To choose to photograph is to question, to question the influences of the man on his environment. To transport and install her equipment is to accept the slowness induced by the photographic camera, to let herself go to contemplation, to inscribe herself in the landscape. Lise Gaudaire takes her responsibilities as an artist, she points without judging, discovers, is indignant, and surprises herself by understanding the complexity of this microcosm and the socio-economic issues that gravitate around it. This cannot be read only from the prism of good and evil, from the nice farmers to the family farms and the big vile producers. There is the history, that of the Franco dictatorship that sees the opportunity to develop in the 1950s a land full of sunshine with easy access to numerous water tables. The agronomists then launched a vast irrigation project, dug wells and built water reservoirs. Farmers flocked to the Andalusian desert. It is the beginning of an intensive exploitation, of the valorization of monocultures, of the seas of plastic to the productivist logics, of a repressive policy (will we remember that, for the most part, the villages engulfed for the creation of the water reserves were republican?) A Kafkaesque capitalist trap.3

Men define their territory by its function. The green hills of La Axarquía are a frightening reflection of a vicious circle, where going back would be worse than continuing. The land is thirsty, cracked. Then arrives for the artist the melancholy of the it has been barthesian. A dejection. She walks in the bed of ancient rivers, on the carpets of scorched palms, sees the stigmata on the banks of the vanished lakes. The green here is not native, it is that of the water-hungry bamboo and avocado trees. This much sought-after Oasis is a mirage, the pantomime of foliage that never falls.

An encounter.

All it takes is one encounter and everything changes again. The meeting with the dance of the little birds at the reservoir of La Viñuela at dawn, the dance of the wild grasses in survival, the poetic light of the abandoned orange trees with their branches weighed down with fruit and... Fernando's farm and its pitaya flowers. This man matters in these places, he supports in these places. He made the choice to cultivate differently, to think, to live differently. Lise Gaudaire explores with this project an aestheticism shifted and right, it is a living struggle, real, discreet as the work of Fernando. She makes him her unique interlocutor because what he says reconciles, because with him Oasis can become magic again.

In Oasis, the photographer departs from her pictorial habits and from the position of her elders in the history of landscape photography who, since the end of the 20th century, have opted for a radical absence of man or the inscription of the latter in his landscape, bucolic or resistance environment4. Lise Gaudaire, her, makes dialogue two kinds of images each coming to enrich the other one with its own word and its own chromy.
The artist's commitment is visible in the way she considers the spaces. And it pleases me in this place to associate her look and her problems with those of the work of Robert Adams who "tries to reassess the beauty of natural places in the light of industrial development. (...) The neutrality of the images sets aside all magnificence, but the feeling of the sublime remains fully perceptible, as if he managed to reconcile man and his contemporary environment."5




Lise Gaudaire does not make any outrageous eco-responsible proselytizing, she looks at the plants as she examines the faces. The framing becomes tighter. Fernando's black and white portraits echo the olive drabness that envelops some of the photos; a precise and sharp brown palette. I am touched by this assumed pictorial element, a subtle enhancement of an incandescent subject, an allusion to the importance of skin in portraiture and to the Saharan winds that cross the sea and drench Andalusian cultures in ochre sand.6

With delicacy, the photographs, drawings and writings of Lise Gaudaire speak of hope, evoking the passage from insensitivity to sensitivity.7 It is no longer possible today for humanity to act as if it did not know, to remain insensitive to the outrages it inflicts on the rest of the Living World. Oasisreveals the power of life after the despondency, suggests the use of anger and indignation as optimistic levers. Acting, each on his own scale by mobilizing others, as Hummingbird does his part with a drop of water to extinguish the fire and activates by his gesture the impetus of Toucan and Ara, with big beaks, which can carry more.8

Wonder wears thin. But we must remember. That's it. You have to remember how happy you are to have all this, daily, in front of your eyes: the earth, the sky, the clouds. And it is so fragile, now.9 After a dive in the work of Lise Gaudaire, one must remember the colors of the water and the song of the birds. To get lost. To wait. To walk in the riverbeds and retain what the rain has taught us.

—Émilie Flory
Paris, September 2022


1. Growmbling, neologism: fusion of growing and rumbling... that smolders, rumblers and grows.
2. Jakuta Alikavazovic, Blue Meeting, in Revue Habitante n°2, April 2022
3. Perverse effects on different levels for farmers: promise of work and wealth, investments, debt, increase in yield to pay debts and meet the negotiations of distributors, impoverishment, increase in the use of pesticides and fertilizers, water pollution, depletion of the upper parts of the aquifers, lack of water, decrease in yield, debt, etc.
4. I am thinking here of artists like Thibaut Cuisset, François Deladerrière, Sabine Delcour Elger Esser and Bruno Serralongue, Laura Henno Jürgen Nefzger, Valérie Jouve... among others.
5. Christine Ollier, Paysage Cosa Mentale, Le renouvellement de la notion de paysage à travers la photographie contemporaine, Éditions Loco, 2013
6. The winds that arrive from North Africa erode the soil, it is to protect the plantations that greenhouses and plastic are deployed as far as the eye can see on the cultivable land of southern Spain.
7. Bruno Latour : la révolution a déjà eu lieu, elle s'appelle l'Anthropocène, Bruno Latour interview with Youness Boussenna in Socialter, February 11th 2021.
8. The Legend of the Hummingbird, an Amerindian tale, taken up and often misinterpreted, notably by Pierre Rabhi. It is not a matter of summarizing this tale as "everyone must do his part" but as the dynamic generated by the smallest animal in the burning forest, mocked by the others who are slaughtered and immobile in the face of the catastrophe that is beyond them. Colibri remains active and does what he can, as best he can, and his action gives the impulse to others to do the same. The legend does not say if the fire was extinguished, but it is indeed the collective action of an awareness of which it is question.
9. Robert Merle, Le jour ne se lève pas pour nous, Éditions Plon, 1986 [VO]