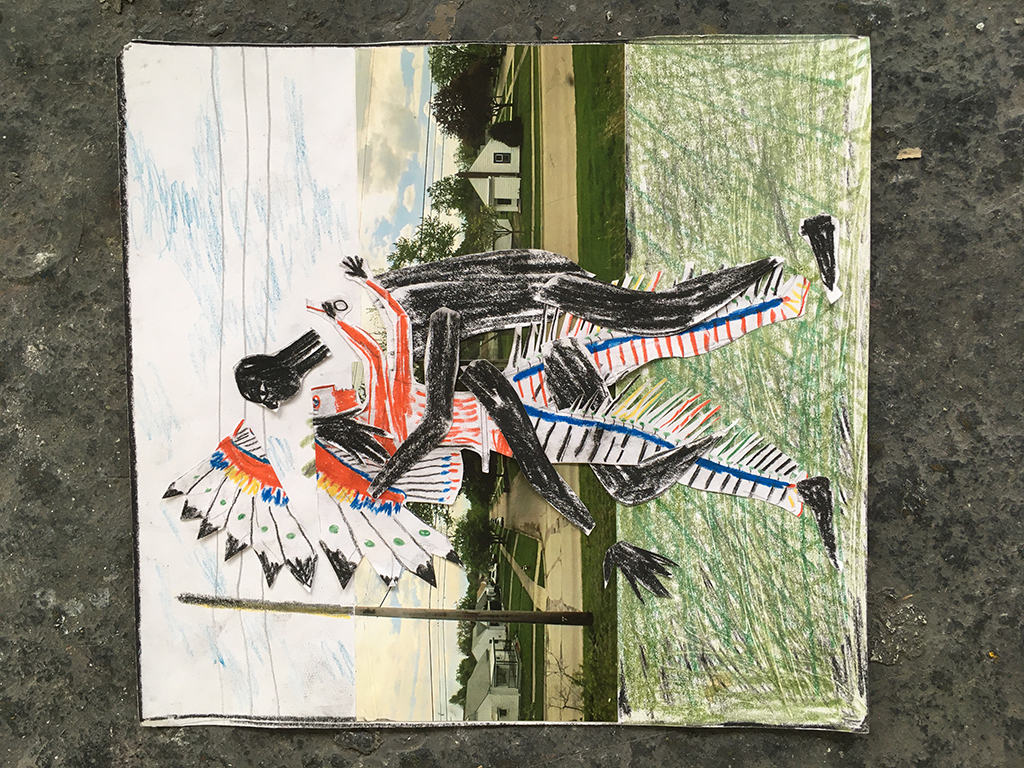 Sketch © Laurent Proux
Discover the new canvases and the new paths.
When the lights of Chigaco ambience other horizons, when the figure appears and the sketches hold the guts.
Our words. Thinking about what comes next. To continue talking. A year has passed, I will come back.

Lines, colours, commitment, strength, work and fight.
Attachment to struggles,
both social and artistic. There is the vitality of beliefs. There is L'homme et la machine and the need to do, to say, to show. I like the way in which our ideas recognize each others.